Kindergarten
In 2000 we were instrumental in starting a nursery school at Maji Matitu for 70 children. The school is attached to the local Primary School. It continues to thrive and now teaches 170 pupils in 2 shifts.
In response to numerous requests by local parents, in 2004 we opened a private Montessori Kindergarten. That school has now expanded to 3 classrooms and caters for 130 children.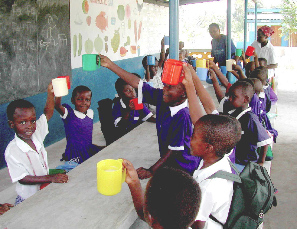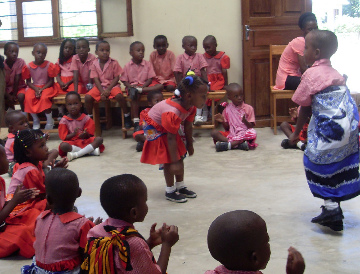 Morning break. A beaker of uji (maize porridge) is the only meal many of these children will see today.
Holy Union Kindergarten: school play